How is it I missed this book? So I read it.
Rough male shifter sex... seriously, what was I thinking not reading this book? This is sweet with an alpha male and a damaged shifter boy. What was really weird for me? That male shifters can get pregnant. I mean, really, how does this work?
The sexy part is the knotting. Fucking a 20 year old boy senseless is pretty hawt. There is a plot, but really, I was too interested in the sex. I was told this was dark and depraved. Obviously people were talking about another book because this was a sweet sexy little tidbit.
See?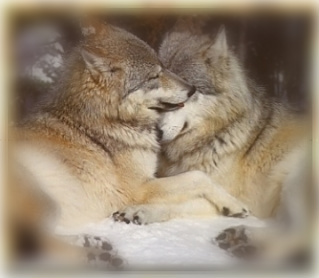 Sexy cute wolfies cuddling is what I got out of this book. Recommended for m/m readers who enjoy shifter males who can get knocked up and knotted up.